Downloading all your Instagram photos in a snap!
A feature that I have long waited for … Thanks to 2018's new rules for the EU, Instagram has finally made it easy to download all of your posted photos!
It is a good idea to keep copies of all pictures and thoughtful insights that you post on Social Media. Something may happen to your account. You may want to replicate a post on another site. Or it could be nice just to have an easy to search folder without having to scroll through and wait for the last X years of posts to load.
A couple of years ago I learned that one of the companies I work for was not keeping their own copies of everything that had been posted to Instagram and Facebook. I often found myself taking screenshots of their Instagram so that I could re-use images in my own work. I also often found myself asking "Who took this picture? Do we have full rights to use it for marketing?" … So in addition to keeping a copy of everything you post, I strongly suggest you implement some sort of organization to keep up with where the photo came from and what rights you have to re-use it.
So here are the steps:
Log in to your Instagram account on a desktop computer
Go to your Instagram page and click the wheel/gear icon.

Select Privacy and Security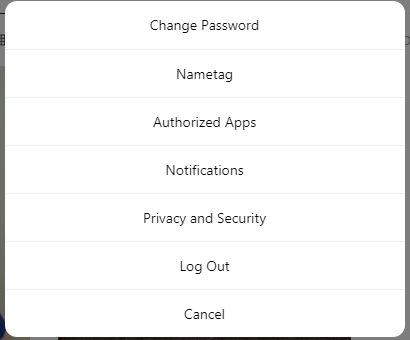 Scroll down the Privacy and Security page. There will be a link to "Request Download" to download your data.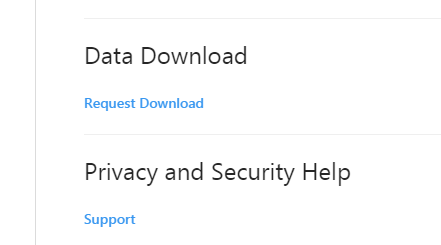 Follow the prompts to enter your username then your password.
You will be emailed a link to download your Instagram photos.
After you download and unzip the file, you will have several JSON files plus folders labeled direct, photos, stories, and videos. These folders will be separated by month.
For some reason I am seeing a lot of gray square images. But it appears that everything we actually have published is available. I am not sure if maybe some of these are posts my client has deleted being represented by a gray square or what? … With 4 years of instagram history freshly downloaded, and over a thousand images needing to be sorted – I will have to figure out how to make these JSON files useful later.*
* Note: Even though I am sorting pictures a bit, I am also keeping the zipped up file which has everything nicely sorted by date.