SellBrite makes inventory syncing and shipping easier!
I was first introduced to SellBrite years ago as an easier way to manage eBay listings. It sounded awesome! But not worth the extra cost to my client.
The Decision To Try SellBrite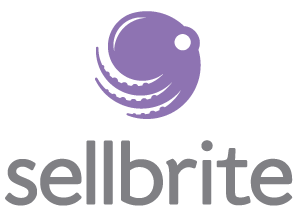 By 2020, that same client had enough different selling channels that we felt the need to start syncing at least some of the inventory. Logging in to each channel to keep descriptions, prices and inventory up-to-date is time-consuming. And in a busy office, these tasks are easy to put off and possibly even forget.  Sellbrite to the rescue!
SellBrite Inventory Control
SellBrite syncs inventory between multiple popular selling channels. Did Amazon customers purchase half of your inventory? No worries, SellBrite will adjust the numbers on eBay and several other selling channels to help prevent overselling!
Fine-Tune Inventory Control
Something I love about Sellbrite inventory control vs some of their competitors – You can fine-tune inventory control by only listing a percent of your inventory on each selling channel. You can also list minimum and maximum inventories!
Example: If you sell on Amazon, eBay, and Google Shopping, you can tell SellBrite to only list 20% on Amazon, 15% on eBay, and 5% on Google Shopping. This lets you put in real numbers while keeping plenty of inventory available for your in-store sales.
Go a step further by setting maximum and minimum inventory numbers. This has been especially useful on our eBay channel where we only like to show 5 items in stock at a time.
Notice: The percentage and max/min settings are channel-wide. I do not see a way to set them on a per-product basis. So if I set it to show 20% of inventory on eBay, with a maximum of 5 products listed, that rule will apply to ALL of our eBay listings.
Pricing Control
Another channel-wide setting is pricing. If I want to adjust listings based on the associated fees, I can go ahead and add a percentage or a set dollar amount to my listings.
Want more control? Use templates and recipes to adjust the price on specific categories of items. (Tip: I only let items share a Sellbrite category if they are VERY similar. Like a drink mix that comes in multiple flavors.)
Descriptions & Product Photos
Product names, descriptions, photos, base prices … Update these things once and let Sellbrite work its magic to update your listing in all marketplaces!
Exception: Keep in mind where you have used the values from your listing in Sellbrite and where you have customized things. For example, my client likes to use long descriptive product names. These often have to be shortened for eBay.
Shipping Made Easier (FBA or ship with SellBrite)
We have not tried these features because my client's fulfillment center already has a preferred shipping program. However, Sellbrite is set up to help you print shipping labels. You can connect to your own UPS and FedEx accounts. Also get discounted rates on USPS purchased straight through Sellbrite! Or, for an additional monthly fee they can send orders to an FBA fulfillment center.
Specifics That Caught My Attention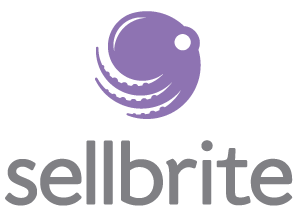 Google Listings – Google will not let you sign in to your merchant center and start listing. You have to provide them with a feed, which Sellbrite is excellent at!
eBay Relisting – One of our problems with manually managing eBay listings, when an item is out of stock eBay will take down the listing it is easy to put off re-listing. Sellbrite will handle this for you!
NEW!! Sellbrite is now FREE for small businesses with less than 30 sales per month! Features will be slightly limited, but this is an excellent way for small businesses to get familiar with Sellbrite!
Customer Service
Another place where Sellbrite shines! Although wait times may vary (from a few minutes to several hours), sellbrite's customer service has been excellent!