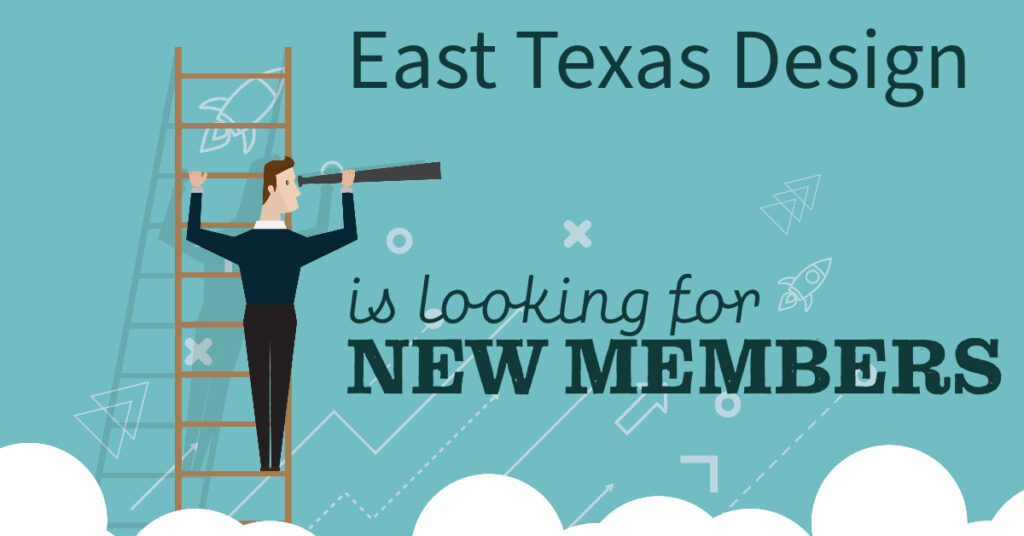 Webmasters, graphic designers, photographers, programmers, and other IT people are welcome to join East Texas Design. Those living in the East Texas area will be given higher position in the list, but I am willing to list talented individuals from other areas too.
Please leave a comment below, including your contact information and a link to some of your work samples. I will review the information and get back to you about being listed. This website's comments are moderated.
Membership Requirements
You must be a webmaster, programmer, graphic designer, photographer, or IT person living in or serving the East Texas area. In order to promote hiring local, those physically located in East Texas will be listed higher in the directory.
Membership Benefits
Membership in East Texas Design is currently free! Your membership includes: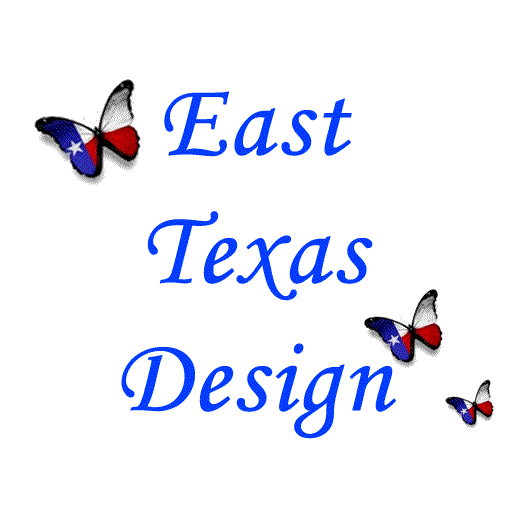 Listing in the East Texas Design directory
Opportunity to publish articles on East Texas design, drawing attention to your company! Yes, you can include links to your website!
Eligibility in Monthly Advertising Opportunity
Advertising Opportunity
Webhosting and other operating costs are funded through advertisements placed on the top, right-sidebar, and bottom of this website. For a fee, you can place your ad in any of these locations!
Ads must look professional and be non-distracting with little or no animation and no auto-playing sounds or video.
If at any point our active members decided to discontinue the advertising opportunity, you will be given 30-60 days notice along with a refund for any unused advertising time.
An active member is defined as any East Texas Design member who makes a monthly contribution to this website either through adding valuable content or through making a financial contribution.
If at any time your business is found by our members to be unethical or dishonest, your ads will be removed and any refunds will be at the sole discretion of East Texas Design.