Stepping into AI: #1 Amazing Adobe Firefly
Today I was approved to try Adobe Firefly Beta! Their Facebook group is full of stunning images that help me realize it takes a special talent to describe the images you want Firefly to generate. The imagination on these creators is impressive 🙂
How complicated is it?
Creating images in Adobe Firefly was easy! After reading through the various popups and scrolling through the artwork of others, I found the spot to type in my prompt and clicked Generate Image.
The page of generated images included a familiar-looking panel where I could choose the content type (photo, graphic, art) and styles (pop art, steampunk, 3d art, cartoon, etc…)
I want to try them all, but you have to start somewhere, and this is where I went.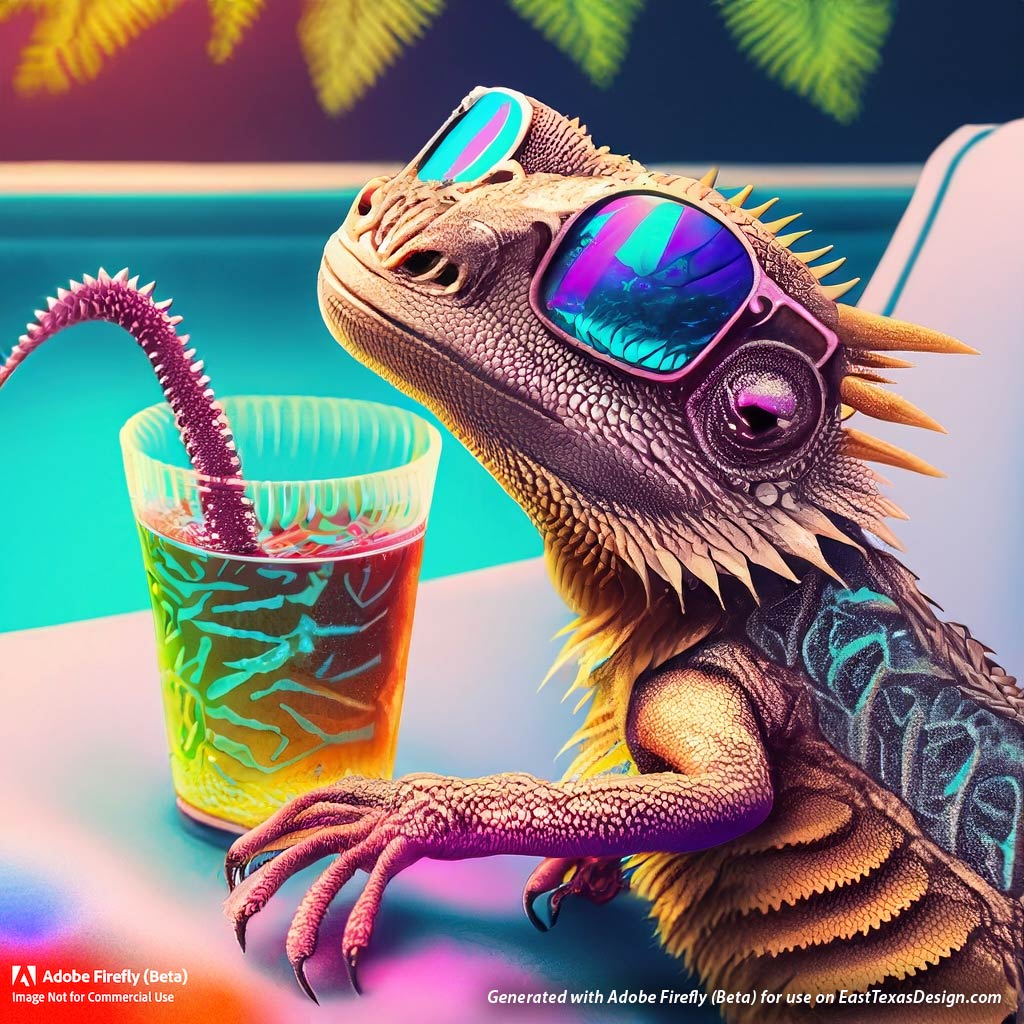 First Adobe Firefly Image
Ok, technically, this is my 16th image using the same prompt. Adobe Firefly, like many other AIs I have tried, generates four images at a time. The first set was cool, but I think my 11-year-old self would have been most impressed with this image.
Prompt: A bearded dragon wearing sunglasses while lounging on a chair beside a swimming pool. He is holding a drink with a worm climbing out of the cup.
Styles: Art, Synthwave, Iridescent, Goldne hour, Narrow depth of field
How good are the results with Adobe Firefly Beta?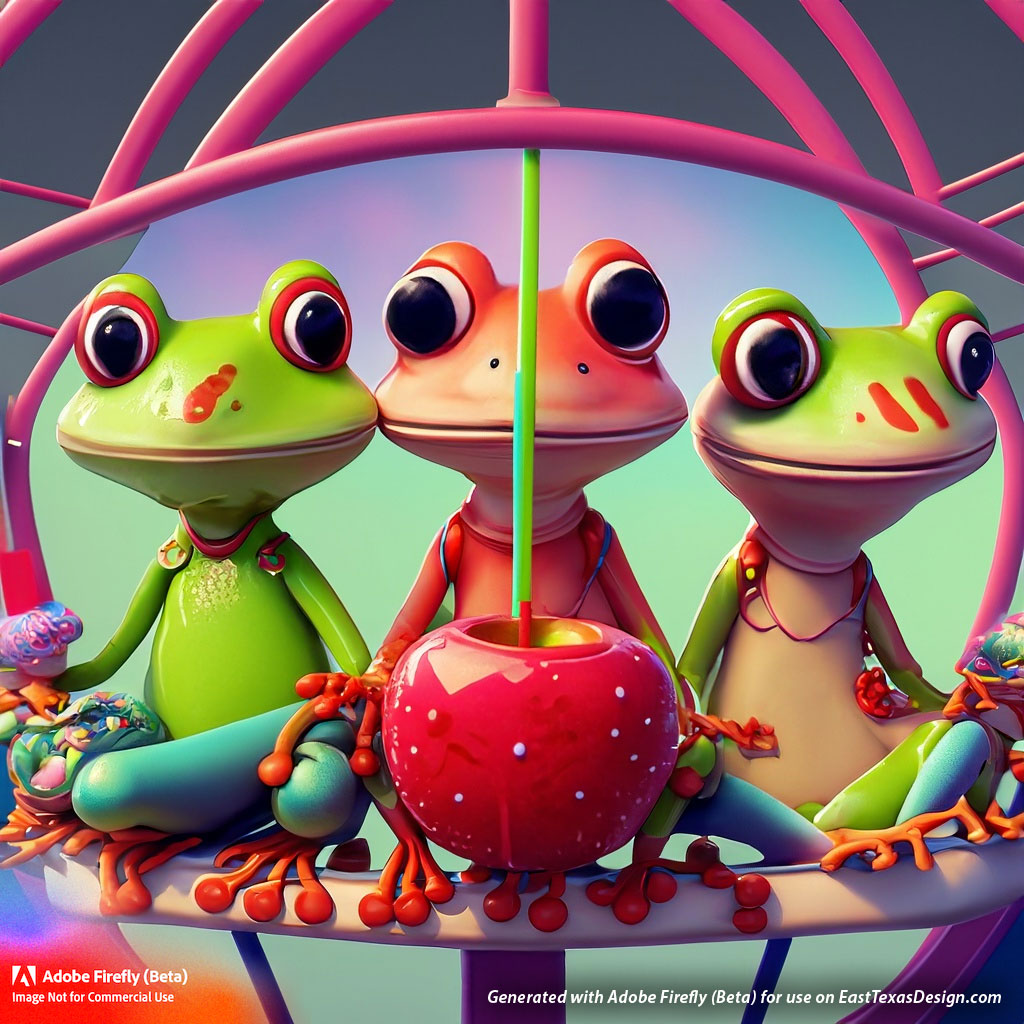 Adobe Firefly is still in beta. There are going to be bugs.
I really like this image of "Three frogs riding a carousel. One is holding a candy apple and another is holding cotton candy." But I do not see any cotton candy. Their nostrils are inconsistent. And for one of the images generated alongside this one, the frog's head was replaced with a candy apple!
That said, I am still getting some nice images. This program is worth keeping an eye on!
What does Adobe Firefly cost?
As of May 2023, Adobe Firefly is still in beta. It is free for those of us who are accepted to test the beta release.
That said, these beta images are not for commercial use. Once it is out of Beta testing, I hope that Firefly will either be included in my current creative cloud plan or be an addon that fits within my budget.
Just Released: Adobe Firefly Beta is now integrated with Photoshop 24.6.0 Beta to create a "Generative Fill" option!
May 23, 2023 was an exciting day for Adobe Firefly Beta users! I had fun adding random flowers and other pieces of nature to some product photos. Some of the results were excellent, but overall Photoshop's Generative Fill is not as good as using Adobe Firefly to generate a complete image.
THEN I tried using Photoshop's Generative Fill to edit some images originally created with Firefly. See below how I used Photoshop Generative Fill to replace a distorted butterfly.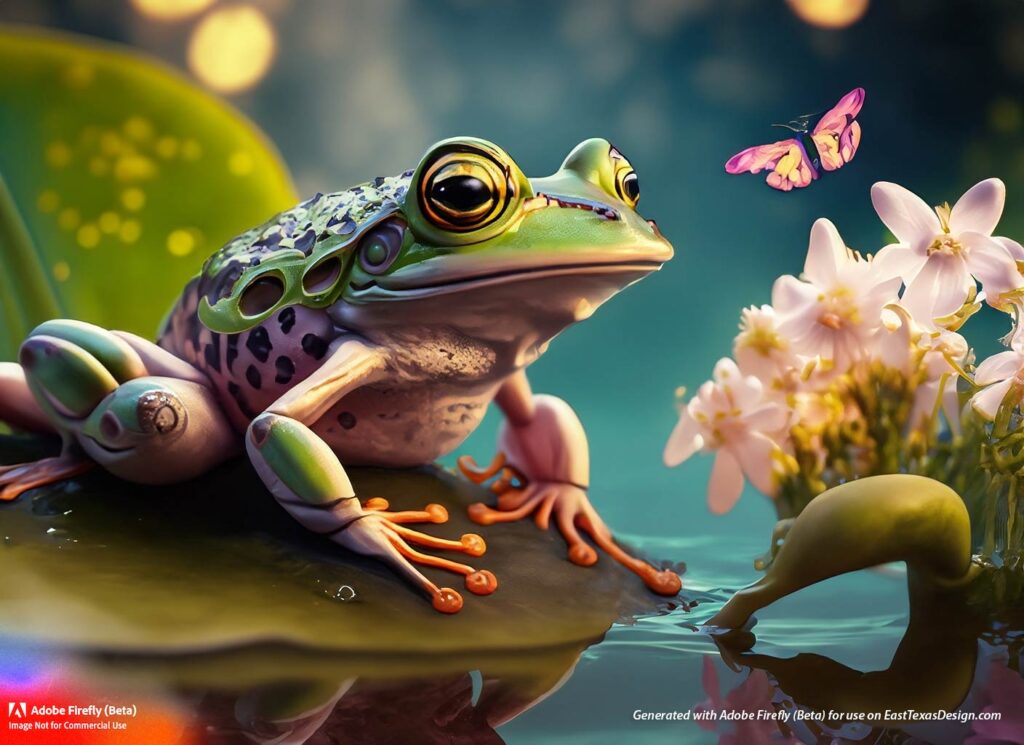 The nice thing about this? Photoshop did not damage the original image to replace this butterfly. The new butterfly is on a separate layer that can be hidden if I want to look back at the original. (Provided, of course, that I save it as a .psd)
The bad part? I would rather see the old butterfly's hiding and the new butterfly's addition as separate layers so I could adjust the position. Currently, just one layer is being added that contains butterfly with background colors. If I nudge it over it is obvious that the butterfly was not an original part of the picture.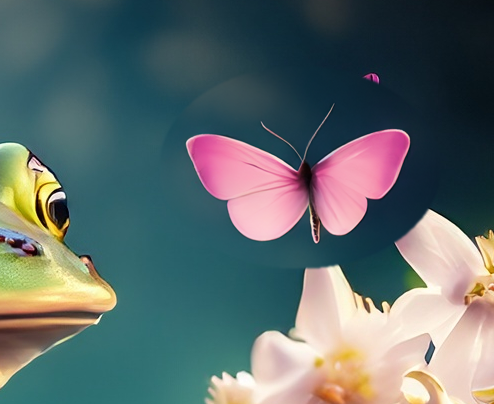 Adobe Firefly Text Effects

How fun would it be to use this on a flyer for a donut themed event! I simply asked Firefly to write the word "Donut" as a donut with pink frosting.
Adobe Express (formerly Spark) meets the power of Firefly!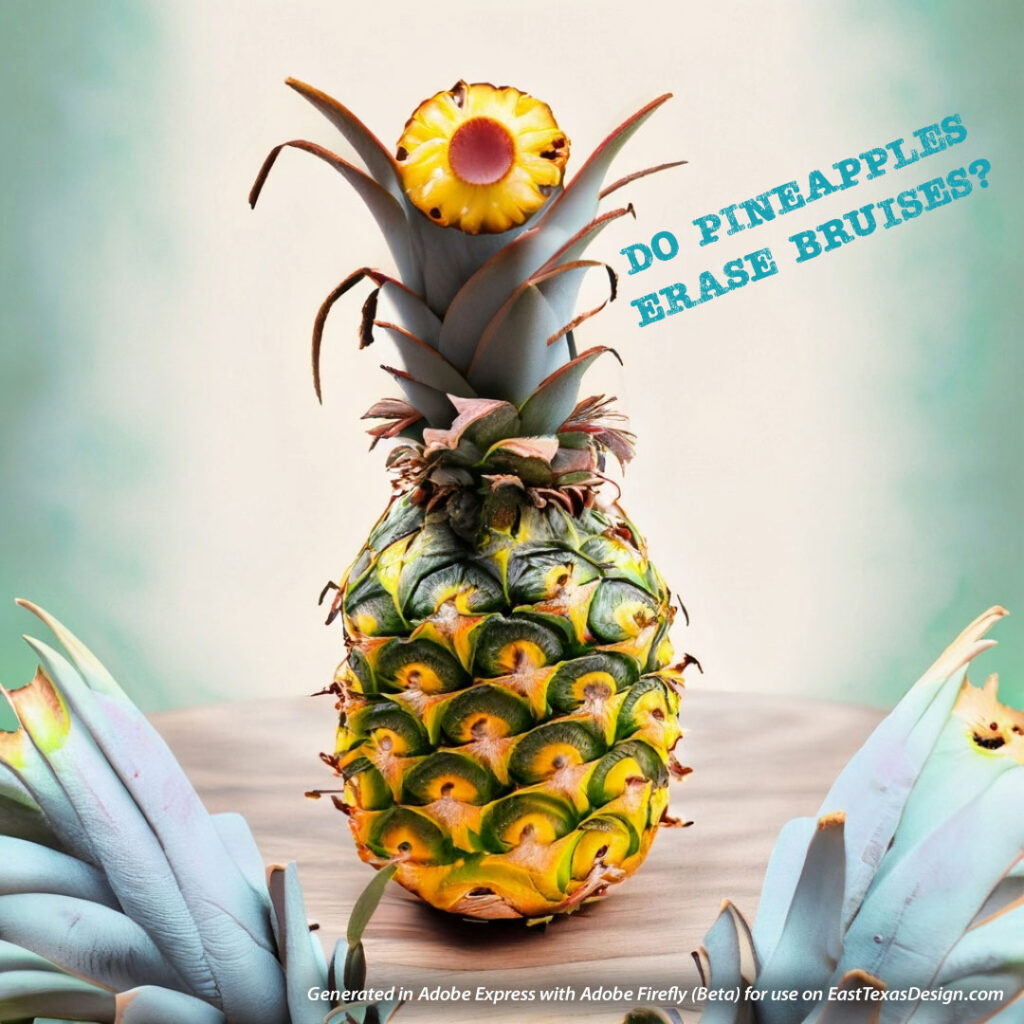 August 2023: Recent updates to Adobe Express have left many users frustrated. But one thing I am enjoying is the power of using Firefly's AI-generated images directly in Express.
After spending several minutes looking through my own photos and stock photography websites, nothing was quite right to compliment an article I was editing on the benefits of eating pineapple.
I love the colors and the spark of creativity in this professional-looking image generated in Adobe Express. I also loved this font and color combination suggested by Express.
Looking to the future
I am eager to see how Adobe Firefly evolves. It looks like they have some great things planned for the future!
Good job Adobe!